MARIPOSA COUNTY
(209) 723-1191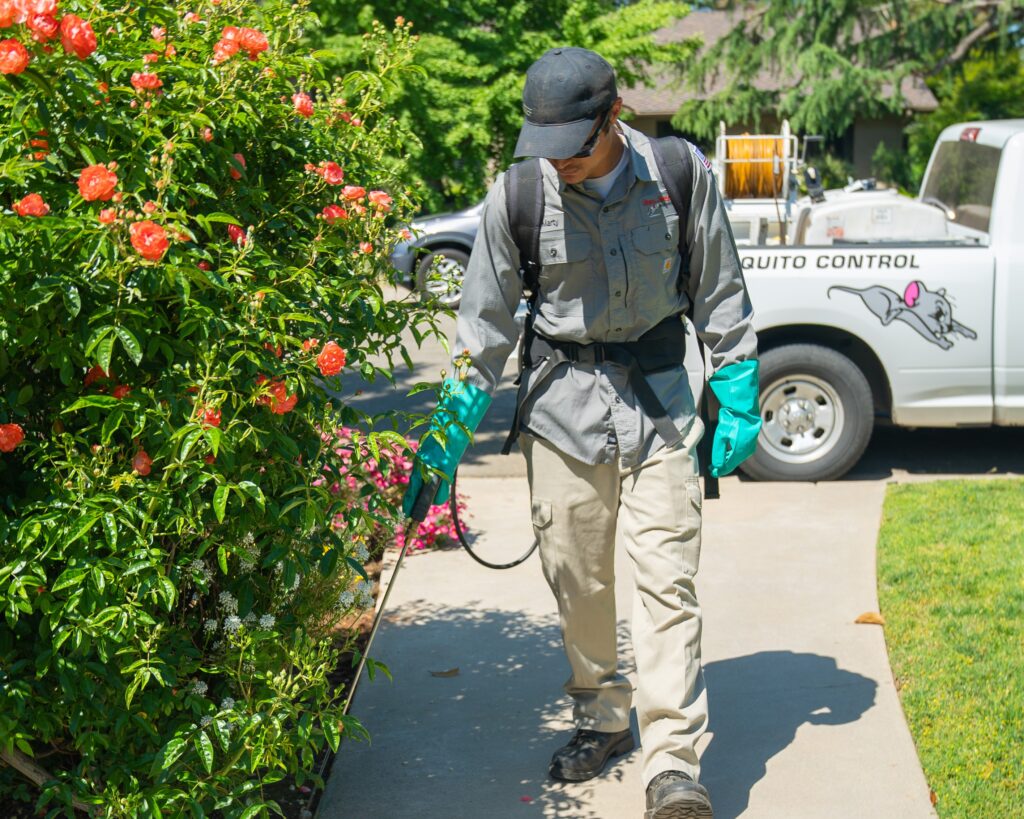 Affordable Pest Services for Your Home
San Joaquin Pest Control has been in business for 50+ years. We are a family-owned, 3rd generation company located right here in Mariposa County. We live in the Valley and have the same concern for our families and a pest-free environment. When you choose SJPC as your pest control company you are choosing an industry-leading company that has operated in this area for over 50 years. All of our technicians are trained, licensed, and top-notch professionals.
We've used San Joaquin Pest Control a number of times to service our new home. After purchasing in new construction, we faced problems with ants and wolf spiders. After the first application, I noticed a considerable difference! When ants came back again, they came right out and took care of them. They are easy to work with, super friendly and reliable; pricing is reasonable when compared to other companies as well! Highly recommend! 👍🏻
– Audrey M.
SJPC has been servicing my home for years and they do an awesome job! They are prompt in emergencies and reliable for our regular proactive bug control. Our serviceman David is trustworthy, shows up on time, and is kind to our dog as well, which makes the experience even better. Call them, you won't be disappointed!
– R. Funk
I have used San Joaquin Pest Control both personally for monthly pest service on my own home, as well as referring them to my clients for pest inspections on their home purchases. The office staff is always kind and accommodating, their techs are kind and efficient, and their reports are always sent in a timely manner. I love using local companies I know and trust. I highly recommend San Joaquin Pest Control to all my friends!
– Jessica L.
San Joaquin Peat Control is amazing! They send a text reminder the day before their tech coming out and have automatic payment that can be set up for ease. I had an emergency need and called and they were able to come out the next day! Great customer service and their service is the best I've experienced so far. Goodbye bugs!!
– Amee R.
San Joaquin Pest Control was professional and provided superior service. Upon realizing we had an issue with termites they were out quickly to give us their exert opinion and an appointment was quickly are. Service was thorough and professional. Highly recommend San Joaquin Pest Control for pest control services.
– Glenda P.
Foundation
We treat a larger area than the competition creating a stronger, larger barrier of protection.
Yard Granules
Granules in your yard create a kill-zone before your house and eliminates nesting sites.
Perimeter
We treat beyond the structure inspecting for nesting sites and potential issues throughout the yard.
De-Webbing
We knock down any wasps nests and cobwebs throughout the eaves of the home.
Fresno Pest Control & Exterminators For Over 50 Years!
We're only as good as our people, that's why we have some of the industry's leading professionals.
We believe in treating our customers like they are family by delivering personal and professional services.
We are concerned about our environment in the Valley and use the best treatment methods available.